Data Collection
Global telephone fieldwork for Market Research
GDCC is a truly 'Global Data Collection Facility' for telephone interviews: out of the GDCC locations we are able to cover the complete world with our own native speaking interviewer teams.
All our locations are using the same CATI platform and working with the same state-of-the-art dialer configuration.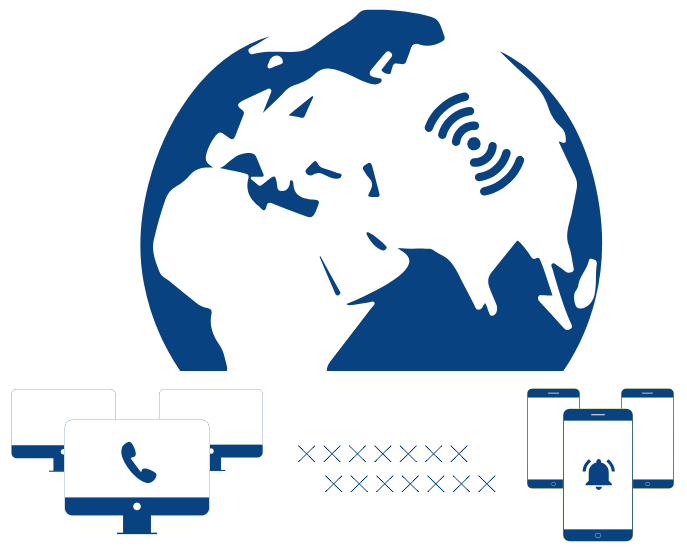 Centralized telephonic fieldwork
From our GDCC sites we cover the world with our own native language speaking interviewing teams. All our locations use the same CATI platform and work with unified state of the art dialers.
GDCC offers high-level, quality driven CATI services, across both consumer and business sectors, and has wide experience across many industries. We believe however that it is our dedication to quality interviewing and the `nuts and bolts` of CATI work that has led to our success, rather than a rigid focus on individual industries.
Mixed Mode
With the growth of the web, data collection has become the huge potential for running projects using both a combination of Web & CATI methodologies. For example, this approach can be used for screening `hard to get` respondents by phone for a follow-up web study, or using CATI to top-up quotas from a online survey.
Online Surveys
Although CATI fieldwork lies at the core of what we do on a day-to-day basis, we are also more than capable to run online surveys, as long as they are part of a bigger (CATI) project.
Languages we cover
with native speaking interviewers
Albanian
Arabic
Bulgarian
Chinese (Mandarin and Cantonese)
Croat (Serbo-Croat)
Czech
Danish
Dutch
English (Australia, Canada, Ireland, South Africa, UK, US)
Estonian
Farsi
Finnish
French (Belgian, France, Luxembourg, Canada)
German (Germany, Austria, Switzerland)
Greek
Hungarian
Icelandic
Indonesian
Italian
Japanese
Korean
Latvian
Lithuanian
Macedonian
Maltese
Montenegrin
Norwegian
Polish
Portuguese (Portugal, Brazil)
Romanian
Russian
Slovak
Slovenian
Spanish (Spain, South America)
Swedish
Tagalog
Thai
Turkish
Ukrainian

Our market coverage
Standing faithfully by our name, we truly are a Global Data Collection Company.  We cover more than 40 languages globally and below you can see the locations of our 6 global offices.